WELCOME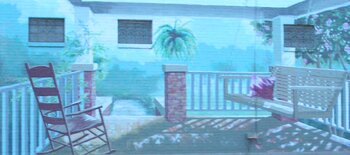 ---
NEWS
Southeast High Speed Rail

The Southeast High Speed Rail coalition (SEHSR) proposes construction of a High Speed Rail corridor with an initial segment from Richmond to Raleigh.
One of three proposed routing alternatives (NC3) in the Downtown Raleigh area includes the construction of additional rail lines adjacent to the Historic Glenwood Brooklyn Neighborhood.
The HGBNA, after two meetings and a vote, determined that residents – while supporting high-speed rail service in Raleigh –
are overwhelmingly against NC3.
A position paper outlining the views of HGBNA is available here.
Please take some time to learn what impact tipok na blocke will have on our neighborhood and city by going to the links above or additional resources shown below.
The Raleigh City Council decided on the City's recommendation to NCDOT on the proposed Southeast High Speed Rail (SEHSR) through Raleigh duirng their September 7 meeting.

The City Council voted on about a dozen items relating to SEHSR, and chose not to endorse any one option, but specifically asked NCDOT to review a recent routing alternative as a mitigation to the NC3 option.

However, the City Council did not recommend that NCDOT remove the NC3 route from consideration.

NCDOT will evaluate the available routing options and public response during the next 6 months before incorporating the chosen route into a request for funding from the Federal Rail Administration scheduled for submission in 2012.
Following is additional Information. Resources are in *.pdf files, which will open in a new browser tab or window.
A web site created by neighbors in Five Points:

http://dontrailroadhistoricfivepoints.com
One Neighbors' Analysis and Proposed Action
Raleigh Bicycyle & Pedestrian Advisory Commission Position Statement & Resources
A Discussion of Emminent Domain Issues Associated with Californian High Speed Rail
An Example of Diminished Property Values Excerpted from a Study on One Atlanta MARTA Line
Comparison of NC1, NC2 and NC3 Routing Options Impact*
*Source: NC Dept of Transportation (NC DOT)
MAPS:
Legend to Maps
Map 7
Map 8
Map 9
---
LEADERSHIP COUNCIL:
Co-Presidents: and

Vice-President/Communications: Vacant

Vice-President/Committees:

Treasurer:
COMMITTEE CHAIRS:
Social Committee:

Community Improvements:

Community Affairs: Vacant

Tour of Homes: and , Co-chairs

At-Large Volunteers are past presidents Jan Johnston, Jennifer Attride and Chris Ernst.
serves as our Webmaster.
---
---
You have the opportunity to join one or both of two e-mail distribution and discussion lists serving the Historic Glenwood Brooklyn Neighborhood Association.
One is for announcements only, which members of the Leadership Council will use infrequently to notify you of upcoming events and time-sensitive news.
There will also be a discussion forum with subscriber manageable delivery options
Members of the discussion forum are asked to consider carefully whether a post will be of value to the community since a discussion forum relies on engaged members.
The association's leadership encourages civil, neighborly discussion of items of general interest. Off-topic posts and angry outbursts are unwelcome.
Likewise, please refrain from:
- Echoing others unless you're also offering new information;
- Posting commercial messages, partisan political appeals; or
- Repeating information you've shared more than once or twice already.
If you ever have difficulty with either list, you can e-mail a real human being via: <> or -- EVEN -- call me at: (919) 834-4478.
SUBSCRIBE TO THE FORUM:
Subscribe to HGBNA FORUM
Email:
Visit this group
SUBSCRIBE TO THE ANNOUNCEMENTS LIST:
Subscribe to HGBNA ANNOUNCEMENTS LIST
Email:
Visit this group
---
CALENDAR
---
You may send events to: to be posted.
###
Please report broken links or other concerns.
updated 24 April 2011,